Become a force for Youth Leadership!
We work to give young people tools and support to make a tangible impact on our local and global communities. But ideally, our schools and our entire society would also be on board.
… and this, my dear fellow adults, is what we at YL empower every caring adult to do : to step into our power of being the best possible Adult Allies to the Change Generation. 
So, what does it entail? 
First of all, it requires to solidly affirm that adults, including teachers and organizations, that assume to be such grand champions of youth, have not been living as excellent allies – or there would be have scores of badass teenage hero*ines around you in your city for decades! Right? So, please bear with me being repetitive – it serves to help you memorize what really matters.
Every caring citizen can do this. The steps are ridiculously simple. It's about the magical spirit, the tools, the activities, the partner contacts – and we have tons of that. In combination, they work miracles, just like "synergy is more than the sum of its parts".
WE WILL BEGIN by showing you a few dozen young hero*ines, their stories and videos, their music, and some interview bits, how they operate at schools, and how you can contribute, rightaway.
Fair enough, huh? Entertaining, too. And then, you decide, whether you want to proceed to next 2. It is highly likely that you will want to. And more. And more. Without limits. 
Before we begin, let me give you a few impressions of your potential future activities and effects.
Common sense. Simple. Feasible. Right?
Look, we know our Adult Allies, and we love them and wish to make it easy for them.
they are teachers, and busy
they run companies and cafes, and are busy
they run boutiques and market stalls, and are busy
they are celebrities, and are busy
they are city councillors, public librarians, and busy
they are journalists, and busy
but they all wish to include youth leadership and positive impact in their personal and professional lives. And we make it easy.
The big fat magic trick is – it depends on the spirit, and what is used in newsletters, articles, presentations, exhibits. It depends on who you FUNdraise for. And how we organize our interactions. We have used our tools with various groups and settings. The common feedback is this:
"The most energized lesson ever. Even the most quiet students had something to say."
"Students are inspired, and wish to be part."
"Everybody agrees, teachers and students, the exhibit was the best thing at our project day."
"This is what school should always be like."
Beautiful, huh? Encouraging!
This is the feedback that our newbie YL Volunteers receive from students and teachers.
It is what's ahead for you, if you simply take our hand, discover youth leadership (there's sooo many things you haven't seen and felt yet!), and practice a few steps to activate youth and adults, and select some milestones to support young hero*ines' initiatives. #alwayswinning
Sit down for a coffee or tea
We have more for you than you expect. You'll be able to live your wildest dreams for youth. This is as much about you, as it it about youth, people and planet. So, sit back, prick your ears. Take some time, a your favorite drink and snack, and peek through the door to the future life of your dreams.
Please view Activate Yourself for YOUTH
to get an idea of what life you can open up for the entire young generation around you. That is what your mission as adult is about.
YOUR ROLE as an Adult
is to support young changemakers. To support on demand.
However, in many places, we first have to activate youth to grow into teen hero*ines. Hence, your role as adult is also an active role – to inform and inspire youth with media and presentations – in a pure spirit of service to the youth leadership phenomenon. Altogether, you should differ between intantible and tangible support and impacts. And pay good attention which you achieve. You shall achieve both.
Intangible Impact
It is the backing as a parent, the guidance as a mentor, spending time together, watching amazing videos, turning ideas into action, letting your kids run their projects and support – without whining or doubting. But these are individual relations. To boost youth leadership, you have to think different, and act at societal level :
INSPIRATION means to make hero*oine role models, action opportunities, solution and impact stories omni-present in daily life
at home, through stories, conversations, activities
at school, in class, clubs and projects
and also
in media, through articles, interviews
in public space, through posters, exhibits, activities
at the workplace, with co-workers and customers
so that the adult citizenry gets involved and that key professionals – teachers, journalists, city councillors – nurture it en masse at work, and create a supportive framework that inspires AND responds well to ideas, demands and projects coming from youth.
Bam! You have lots to do, and limitless opportunity to fill a great void in town. We give you tools and guidance.
Tangible Impact
It means buying kids hero*ine story books. Your kids, others and schools. It means setting up poster exhibits, giving presentations, doing PhilanthroParties, fundraising and donating considerable amounts of money to boost powerful high impact ventures of young and adult changemakers, now, not in forty years in your will.
It means shuttling the kids around, giving them days off from school, to attend conferences, accompanying them as chaperone, taking off from work.
Don't just think about local newbie kids. There are badass young hero*ines around the planet that have already taken off and deserve wind under their wings.
It means gifting a website design, a social media campaign, adspace, doing articles, interviews, news reports, inviting them into talkshows, galas, to the red carpet and parties. It means taking the mic and making folks donate, big.
It means providing space for workshops, your villa and holiday for retreats, training camps, and simply a time off, a treat for busy changemakers with empty bank accounts.
All this is awkward and useless to propose out of thin air to local youth that don't even know of youth leadership.
It makes sense when there exist activated changemakers that come to you; as an Activated Adult, you call them up and ask "How can we help you? We have some ideas, like a, b, c, but tell us what we need. We love what you do, and we are here to support."
And that's why you need to INSPIRE first. Full-on. With YL, you have your hands full of tools, and backing by expert. Plus, as you take the Crash course, you quickly become expert yourself!
BIG LESSON. Getting real on adult powers.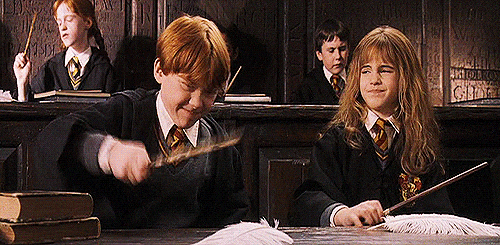 As an Adult, you cannot "make" it happen.
Youth Leadership is entirely born from youth's inner motivation, whether their heart is on fire for getting up, taking action, spending their time on this – because they care for those people and planet, and they love doing it. 
Hence, you cannot MAKE youth leadership happen like you build a house. You cannot force it. It is not under your will or control, it is not "material". It is spirit. youth spirit. 
Your adult opinion matters little to nothing. It cannot sustain their motivation. You cannot carry them to follow their inspiration without doubt, to believe in their virtuous feelings, take their heart into both hands, with courage and confidence, and evoke enormous changes like their teenage peers … and to take that momentum into their adult years as able active caring changemaker citizens, so they can shape and live the next level society in harmony with the living planet.
As an Adult, you can only hope that Youth will do this.
This means that you as an adult you can only hope for youth to awaken to living people and planet. And the more you start worrying and caring for the well-being of people and planet, and your Heart starts aching and sweating with hope, the more you will want to make sure that you provide the BEST POSSIBLE INSPIRATION that helps awaken the INNER HERO*INE that exists in every young person, and to support activated hero*ines to unfold their powers to the max. So you want to pay good attention to every little bit of wisdom, tips, tools and guidance available. We have a 95% inspiration quota. We also have lots of opportunities to support existing and budding hero*ines. You want to wield every single one of them.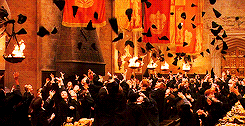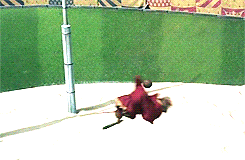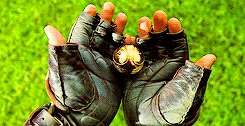 The Master Magician Approach
is to create an experience field … where young people get the chance to FEEL their hero*ine role models, their spirit, what moves them, and re-discover the same virtuous feelings inside them – which many know and feel and enjoy from their favorite adventure novels – Harry Potter, Lord Of The Rings, Lion King – but refrain or do not succeed to live in "real life".
Today's young and adult changemakers live these virtuous feelings for real, in a safe space, without enemies, swords and blood, and our message simply is : why don't you simply do like them? You can join their initiatives, use their tools, form local chapters, meet them live, bring in own ideas, team up … and you can also start your own ventures, empowered by these experiences, tools, tricks, skills and the media presence generated by your swift high impact actions.
THIS IS WHERE YOU AS AN ADULT COME INTO PLAY.
You seed those hero*ine role model stories.
You give presentations.
You encourage inspired youth.
You support them in-kind, with spaces, shuttling them around, with interviews, your newsletters…
You donate to their initiatives.
It's really simple.
What's needed is
The best awesome inspirational hero*ine role models – because 80% of human behavior is shaped by role models.
Not just talkers and advocates that leave kids empty-handed, but most of all changemakers with tangible solutions. 
In vivid, inspirational, memorable form. Really super great videos, stories, music.
with instant action opportunity, so they can turn inspiration into action, feel their agency, make impact, score media presence
with lots of options to maintain the momentum, with "what's next?" and have 100 more hero*ines and 400 actions right there, right now to take on,
empowering fired up youth to self-organize activities as a changemaker student club
with a global community of changemakers, teachers and development projects to engage with
I know … the ordinary citizen doesn't have all that. Big organizations don't have that. UNESCO don't have that. Governments don't have that. We do.
And now, you can become an ambassador for this … informing caring youth and adults about their new opportunities to better achieve their aspirations for people and planet – by wielding handpicked resources from 100+ grand changemakers on the planet today.
You have a  veritable set of magic wands and everything that's needed to create a life and world of peace, bliss and abundance. You just gotta get to know them, and learn to handle them. And it's simple. We wouldn't be telling you this, if it required weeks of training.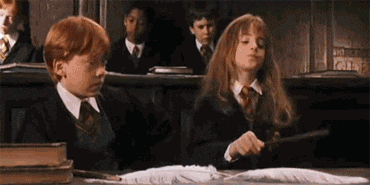 You want to get this right.
As you can tell from the highly inspirational teenage changemakers, it is about spirit.
So, don't be authoritarian, stiff, closed, boring.
Also, in order to inspire youth and adults, you want to make sure that YOU as a PERSON are optimally prepared; by strengthening your spiritual muscle and getting knowledgible – by awakening your Inner Hero*ine. We have the required magic potions for you, to bathe yourself in the immersive tutorial, and Crash Course.
You want to try this out for a few weeks, to soothen your conscience, to turn that energy and frustration and yearning in you into meaningful action, to add purpose and vocation to your life. We give you plenty of angles and activities to apply, so that whatever your environment is, there will certainly be ways for you to make an impact. And then, the big stuff we all wish to see can happen. Also bigger than anything we've seen to-date. Through activating youth leadership, you as adult become a Changemaker. A precious one!
So now it is time to get to RE-DISCOVER YOURSELF and 7 billion other people by looking at the world through the magical glasses of Youth Leadership. Wow, you'll see it's beautiful and sparkling, and full of magical wands and allies! Even the lazy people care enough about youth, people and planet to contribute. So, let's get practical.
ADULT Superpowers
Youth At School have superpowers way out of your reach. Likewise, adults have access to spaces, skills, resources and relations. This makes them your adult superpowers, and – for you – easy to wield and access.
By wielding them, you can kick off, accelerate and amplify youth leadership – and empower high impact changemakers – at home and abroad – and thereby evoke very powerful changes for people and planet.
That is why we need you to know and wield them at full force.
Let's look at what 1 single adult can do.
Have you ever thought about doing these things for young people?
It starts small, and gradually grows and evolves, like a tree.
Results
Your content goes here. Edit or remove this text inline or in the module Content settings. 
Results
Your content goes here. Edit or remove this text inline or in the module Content settings. 
Results
Your content goes here. Edit or remove this text inline or in the module Content settings. 
Results
Your content goes here. Edit or remove this text inline or in the module Content settings. 
Results
Your content goes here. Edit or remove this text inline or in the module Content settings. 
First steps educate you. From this foundation you can take first actions, inspire at work, inspire citizens, support youth. Your local network evolves naturally.
That's some neat simple things evoking a lot of neat impact, huh?
So, if you want to see the young generation around you awaken to the fact that they have the same powers as their hero*ine peers, … and evoke the same kind of dazzling impacts … cascading through your community, your markets places, media and homes … for the rest of your life, sitting back, smiling, and joining them for celebrations … then this is your time to learn your new favorite sport : boosting youth leadership!
Before going into details with the Crash Course …
put on your new magical youth leadership spectacles, and look at the world around you.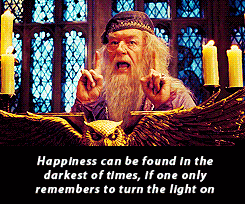 ACTIVATE KEY PROFESSIONS
Their core purpose is to empower youth.
Teachers, journalists, city councillors, public librarians, organizations, and funders.
Inform them about our work. Inspire them for youth leadership. Offer your help as YL Volunteer.
Is it your profession? View your page and you will be delighted how you can include, support youth leadership, and add purpose to your work. 
It is a friend's? There are some on your social network for sure. You can go and hand out flyers. You can send our Media Pack to news media.
Every key professional can reach 1,000s. Go!
ACTIVATE WORKPLACES
YOURS AND OTHERS'
Workplaces are adults' daily hangout. They include offices, cafes, airplanes, cabinets, hospitals…
Each is frequented by people, with caring citizens among them, with kids, resources, relations… 
It's where
customers leave a coin in donation boxes

customers buy books

people have inspired conversations

flyers, posters and exhibits fit in well

one can throw Philanthro-Parties

also on Christmas, with families and kids

staff can support hero*ines' campaigns

a boss can gift in-kind support

colleagues can team up for fundraising

and adopt a local school

and offer coaching, workshop spaces

and talk about it to news media
You'll come up with even more ideas. Use our tools.
Adults have MATERIAL powers that
youth do not have

.
Money, infrastructure, spaces, relations, mobility.
They can provide skills, services, coaching, access.
They can reach 1,000s by activating newsletters, magazines and news media.
They can inspire colleagues for FUNdraising, organise PhilanthroParties and charity dance and club nights.
They can gift media packs to local schools, and do poster exhibits at libraries, cafes, canteens and workplaces.
They can organize crash course presentations at schools,
They can sell our books in their stores, and set up donation boxes in cafes.
They can activate staff and trainees to support global hero*ines' and local youth teams' projects.
They can run galas, festivals, and invite speakers.
They have airlines, trainlines, printing companies, millions of followers, access to red carpets and celebrity parties.
The question is … how do we leverage your skills, resources and priviledges to teen and twen changemakers?
With YL, we provide youth access to humanity's best changemakers' knowledge, solutions and support. We give teachers and journalists opportunity to upgrade their profession. We give citizens opportunity to live their values, and enrich their daily lives with purpose. 
What is NEEDED is that we multiply the tangible impact for people and planet. 
WE HAVE genius young changemakers leading proven high impact initiatives. These can be taken to much higher levels inter/nationally, through financial and in-kind support … which they receive to little of, because millions enjoy their stories, celebrate them at awards, use their stories to inspire their children and nourish their hope for the future.
BUT PEOPLE YET do not give back, do not spend a dime, do not ask "how can we help you?". I ask this question all the time. I think the lack of people's connection is due to a lack of information on what changemakers need, on how the individual can help, on lack of dreaming and knowledge of one's own powers, on lack of awareness how crazy inspirational it is when one does not donate to an anonymous fund but to some badass hero*ine in the field – in direct interaction via social media. And finally on lack of direct connection with changemakers. Well, WE HAVE THEM. GEMS! LOADS OF THEM.
Hence, as caring citizens, together, we need to solve this question:
How we can wield citizens' idling powers to HELP young changemakers … so that we can multiply the tangible impact of projects serving the vulnerable, empowering children, protecting species, restoring ecosystems … ?
And – in our busy lives – how can we do so in informal ways that are also FUN, trusted, creative, REWARDING and aligned with donors' personal interests, so it's not "a form and forgetting" but one's enjoyable side activity, like checking on latest favorite social media feeds? 
Based on everything I know from 20 years in YL, I say that the new step is to invest in changemakers, with direct, personal interaction and communication.
That's what it's like for me, and I've found out that many others envy me for that. Hey, why, it's so evident to me – you can all do this. So, I've dreamed up a way how we can all enjoy this and make our dreams for our loved planet a reality with exciting, unprecedented robust steps.
Changemakers like Pooja
who last year got 24,000 poor kids into school, plus runs a micro school and eco-social campaigns, vividly posts on her progress, but had to stop … to earn a living. All she needs is $2,000 per YEAR … which no Indian gives her, but others can easily provide. Many of us can rock it on a single day with a charity party. You can do this. 
Imagine 10,000 of us
doing this, unlocking $100 a month each. And getting success updates from 20, 30 badass hero*ines. And that you can bring in own ideas, activate your company, your school. One can do $100 on a good day. One might contribute $1,000 a month, and score CSR contributions.
We can meet live
online, to Q&A, celebrate, plan next steps. We can also go visit, walk among wild elephants with rangers + jeeps that we co-financed to fend off poachers, sending dusty facebook watch-party greetings to 1,000s of co-supporters.
Then, there's local youth
which we activate by seeding media, giving presentations, providing financial and in-kind  support. Imagine 10,000 of us each activate 1 school, and fired student clubs raise $100 a month, each activate 10 schools, making it 100,000 schools, 50 mio youth reached, myriads joining action clubs – and run a BAN SHARK FINNING campaign on Spain, responsible for 50% of annual 100 million shark kills on the planet.
We will make Ocean happy, and gift airmiles to epic youth team to join her swimming with sharks. And you can go, too.
The high impact changemakers exist. The caring local students exist.
It's on ADULTS to ACTIVATE these potentials. Then we can bring it together, and collaborations and impact will unfold.
To unite our powers to support youth
we have set up a crowdfunding community permitting us to focus on our priorities, follow our passion and bring in our talents, time and resources!
We call it the BOOST! CLUB
Focus 1 : boost global hero*ines

Focus 2 : boost local youth
with very special features
to make it fun, fresh, and facilitate fruitful collaboration!
we see progress unfold online
we feel our agency and impact
we meet-up 'live' with hero*ines
we team up for projects
we even go visit
OPTION 1 : Boost global hero*ines
with donations, also recurring, see progress and impact unfold online.
You can get personal!
Help in-kind, activate your community, team up for projects, meet 'live' online, go visit, volunteer.
OPTION 2 : Boost local youth leadership
Inspire youth. Seed media packs, give presentations, do exhibits.
Support inspired youth teams with finance, resources, services, spaces, prizes, coaching …
OPTION 3 : Form a Team for more Fun & Funds!
Local Unit, with friends, dream up activities, celebrate achievements, invite others, host meet-ups 
Base, with donation box, flyers; e.g. at cafes, waiting rooms
Sales Point, bookshops, organic grocery stores, market stalls
Get on our map and enjoy interaction with our global community.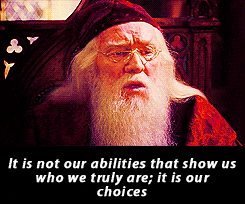 Are you super busy?
Stay connected online.
Make swift, occasional, frequent contributions.
Use our tools
Flyers, social posts, videos, to inspire many, spread the spirit
Donate to Hero*ines
and see their progress unfold online. A weekly coffee's worth helps. Call in others online ! Throw PhilanthroParties !
Are you on fire to activate local youth and schools?
You can join our team and rock hard, with our full backing!
Use your Profession
to activate youth, to reach adults, to boost hero*ines and our programs.
Local YL Volunteers
are talkative, like to meet youth face to face for presentations, inform local partners, network, and some support inspired youth teams.  Find out more.
Online Volunteers
act from home, online, and co-create, translate and promote YL Magazine and social media. Find out more.
You now have a general idea. There's
you sharing good news and making gifts
the Boost! Club
key professions
your workplace, and others
and enormous potential to unfold.
What next? Follow your flow and intuition! Take quick steps. And please, make sure to take the Crash Course. It makes you a true ALLY of this young generation.
We have a planet to save. With YL Warrior Clans at every school the future will be fine. without them … not so much.
Thank you to all those who step into their role as Adult.
Eric, YL Founder
Your personal crash course
is free, online, self-paced, and highly entertaining.
Learn youth leadership essentials, get inspired, take swift actions, develop ideas. It helps you detect potentials and easily activate them.
JOIN THE MOVEMENT
Discover more on-the-go