#FridaysForFuture
#FROMPROTESTSTOPROJECTS
TOOLS & TRICKS FOR YOUTH IN #FRIDAYSFORFUTURE TO ACHIEVE THEIR (GREATER) GOALS
Hey, Eric.
From everything you know about Youth Leadership, what tips do you have for youth active in #FridaysForFuture to achieve their aims?
3 Boss Battles, 1 Epic Win, the Grand Quest, Weapons & Magic
#FridaysForFuture faces 3 major boss battles
achieve policy change
achieve tangible impact
harmonize with life at school
For all three, I will explain current challenges, bugs and already existing swift solutions.
An epic win, unexpected by #FFF has already happened, and it is the foundation for their greater success (to come).
A new much greater big picture challenge and quest has appeared, as the youth (begin to) awaken to how defunct their (Matrix) society truly is. They yet have no vision on how to address this decisive quest. But it has already been solved. I will explain the strategy, methods and tools available, and show what enormous impact 7 million striking students and adults in #FFF (and their 20 or 50+ million sympathizers) can unfold within weeks and months, once they choose to use the high impact solutions that their successful peers already use to change lives, laws, industries and learning culture.
BOSS BATTLE 1
Achieve Policy Change
SUMMARY : Success happens not at national level (impossible), but at local level!
References – "Proof" from the #FridaysForFuture Chronicles
text
Greta is speaking all over media, in parliaments, at VIP events
"Nothing has been done, yet." 
Lisa is in all talkshows, newspapers,
yet, "we've been striking for 6 months now, government has made no move at all."
Rezo's 55min video on the conservative party's de-struction has 15 mio views
and caused tremors in media and politics, yet no one discus-ses contents (climate and in-competence), only how failing parties can gain young voters 
Aussie students kicked off global big protests, asking to "Stop Adani, stop stop Adani coal mine"
yet, on June 12, government has given green light to open a coal mine the size of Britain.
June 17
The Canadian Gvt announces "climate emergency".
June 18
The Canadian Gvt announces a pipeline to triple production of tar sands, the world's dirtiest oil, turning forests into Mordo-rian wastelands, a wound in creation visible from space.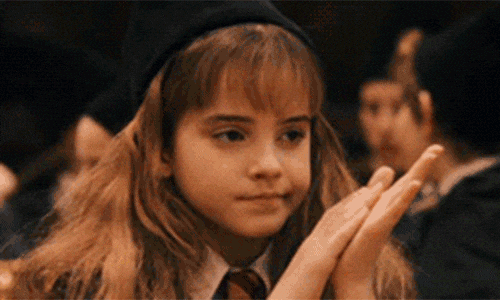 That's because politicians are experts at sitting things out until people get exhausted and protests die down.
The solutions exist. Also the support networks are in place. What's needed now is the demand. The problem is, the people don't know. Even govern-ments don't. – Ashoka CEO, Taellberg Forum reworktheworld 2009
Nothing has changed,
confirm the animals and plants – being shredded to extinc-tion at a rate of 150 species every single day – as for them, talk means nothing. Only real world tangible change does.
in 6 months of big strikes
You can continue protests …
AND IT MAKES SENSE, since protests directed at national government unite students and adults, and have generated constant media presence – and more, important achievements listed below.
… but you should also act where changes happen : at
local level

.
CITY COUNCILS pass measures for reducing emissions, when they declare climate emergency; already 100s of councils, with 10s of millions of inhabitants.
TEENAGE CHANGEMAKERS kick off initiatives that change lives, laws, learning culture and industries … when needed in cooperation with city councils, business, media, schools
… so why should you not be able to do that in 1,000+ towns with #FridaysForFuture teams.
At LOCAL LEVEL, things do happen!
Cities declare "Climate Emergency"
ow is the time to inform them on existent high quality policies and measures and implement them locally, with citizens and youth.
Schools align with #FridaysForFuture
using it for learning, projects and friday field trips
#TeachersForFuture
make "creating a good world for all" part of learning culture, in collaboration with students
Everything needed to make regions resilient & reduce emissions exists
At local level, towns, communes and regions have already implemented scores of solutions. No need to wait or re-invent the wheel, simply copy-paste, tweak, evolve. Thousands of regions will add up to the whole world. 
Sustainability sciences know, that sustainability is created at city and regional level
This is no longer the age of national politics, centralized like monarchy. 
The shift to sustainability is decided at level of Cities and Regions, by and for their citizens, children, cultures, lands and economies that only the local population knows, cares for and sustain for their own future. 
These solutions also solve myriads of issues of peace to prosperity not included in proposals limited to CO2-reduction tech – which sabotages true change : the urgent upgrade to the next level collaborative society of able active caring citizens that co-create the Anthropocene and restore abundance for all.
Restoring living ecosystems and vibrant communities requires that local humans. Humans driven by the motivation that they like peace, bliss and abundance better than dullness, poverty, violence. This is why local city councils make saner decisions than people at national level. This is where young changemakers can evoke enormous changes.
Reminder : This is not just about CO2 emissions!
Also with zero emissions, 2/3 of ecosystems and food producing lands are on the edge of collapse. This is despite 50 years of warnings. Half a century! It's not like adult generations don't know. And trend is accelerating! Hence, by 2040 or 2050, there will only be reamining resources for 1 billion people, and half of humany will go down. This is very concrete and real. Also without climate change!
View the *free* UNITED NATIONS reports online
Millenium Ecosystem Assessment (2005) – focus on ecosystems and food
MEA report 2019 – focus on species and insect extinctions
UNCTAD report Before It's Too Late – focus on food and agriculture
References – "Proof" from the #FridaysForFuture Chronicles
text
BOSS BATTLE 2
Achieve Tangible Impact
for people, plants and animals on Earth
SUMMARY : Zero tangible impact after 1 year of striking. Time to complement protests with PROJECTS.
References – "Proof" from the #FridaysForFuture Chronicles
text
BOSS BATTLE 3
Harmonize with School
to grow up (learning) creating a Good World for All
SUMMARY : School's purpose, curricula, teachers, student clubs partners are ready.
In fact, it is STUDENTS that need to wake up and run Changemaker Clubs doing high impact PROJECTS,
like their famous peers in North America have been doing at record scale for 30 years.
References – "Proof" from the #FridaysForFuture Chronicles
text
EPIC WIN!
Intergenerational Cooperation
and everybody loves it!
SUMMARY : Young people and #forfuture adult allies have united, experienced the uplifting spirit of Youth Leadership, and formed a multi-(digital) platform connected co-creative human mycel commited to doing good for people and planet 
Explanation
Young people and #forfuture adult allies – parents, scientists, teachers, journalists etc – incl millions of newbies across Europe and the planet – have experienced the uplifting spirit of Youth Leadership of living their hearts and love for people and planet, and formed a whatsapp etc connected human mycel of millions of connections for multi-topic collaboration
Note 1
People talking about naivety, manipulation, use by dirty green industry or politics … have zero clue what's going on, and are just plain dumb and blind about the multiple upgrades experienced among the people involved in #FFF.
Note 2
Also, the majority of people involved in #FFF are yet ignorant of tangible impacts, or even resisting to make tangible impact (#fail), and close to all are blind to the scope of the Greater Quest (view below), and fail to even set the aims required to achieve the next level collaborative GOOD.
References – "Proof" from the #FridaysForFuture Chronicles
text
NEW GREATER QUEST!
Informed, participating population
of able, active, caring citizens
SUMMARY :
The current #FFF goal can only fail (but that's totally okay!! since it achieved activating today's people)
All caring people must make Youth Leadership and High Impact Changemaking part of daily life at home, school, work, in public and media, in order to nurture a new (generation of) citizen "species". 
Explanation
as different from today's like … from minions of monarchy, from morons of fascism, and from criminal clan cretins.
References – "Proof" from the #FridaysForFuture Chronicles
Greta they have failed us in the past and they will fail us again.
Luisa video
Number of people against #FFF
number of people still consuming in destructive form
Number of air passengers in summer 2019 (even rising)
Behavior of war frenzied Turks bombing #FFF Rojaya in a genocial war,
enthusiastically supported across the (young and old, female and male brown) population, including all "religious" organizations, news media, from national football team to local village leagues in Germany. This is the attitude of empire, perfectly as seen on film from 1914 and 1939, it is 100% Nazi style racism, violence, torture, pillage, rape, massacres, "ethnic cleansing" – in one word : genocide. And for all sorts of #falsetolerance reasons the world choses #denial and this may include you.
Achieving a peaceful, global, peaceful, just, thriving and civilization, from uplifting gender companionship to peaceful neighborhoods, avoiding the collapse of ecosystems and species extinction … requires an enormous effort. Personally, i give today's adult generations zero chance to make it without utter collapse. Historic reference until nature is sacred again.
Note
The Purpose Of Schooling demands …
BOSS BATTLE 2
#FridaysForFuture faces difficulty to harmonize their goals with school
This has been solved.
"Creating a good world for all" is already part of learning culture at more than 16,000 schools, powered by student clubs, backed by teachers and partners.  
If just 1 student per class joins in, it makes 20 to 50 at an ordinary school. A formidable force, equipped with countless actions, present at school, in public and media, meeting and teaming up with changemakers all over the planet.
Changemaker student clubs perfectly fit learning culture. It brings global issues to life, fires up student motivation, and unlocks many learning dimensions. Of course teachers love it. Every good educator loves Gryffindore crews at school!
Using inspirational stories
of "many Gretas" with high impact solutions in various fields, they activate students to follow their personal passion, wield their unique talents, and pick their favorite causes and activities from a wide scope of causes.
Stories that inspire actions:
Building arks for wildlife, boosting biodiversity, pollinators, reducing food waste, cultivating vertical organic food, seed sovereignity, restoring healthy forests and rivers, running fair trade and development partnerships …
… actions that restore climate harmony, crisis resilience. lower emissions … with plenty of positive ripple effects, changing lives, laws and industries, generating headlines, community, support, killer skills. With epic fun.
Inspire
many

more students
Run ace projects all year-round
Collaborate with teachers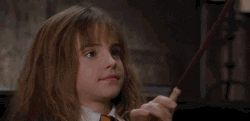 Teachers are young people's biggest allies.
They decide if youth can grow up learning how to create a good world. Or not.
– Craig Kielburger, WE
Anchoring changemaking at school depends on formulating what one actually does for people and planet in the language of education, with win-win benefits for the teacher's profession. Master wizards wield this ancient, long forgotten mighty magic spell:
Education Law §1 : The Purpose of Schooling
§1 The Purpose Of Schooling
The purpose of schooling is to unfold all of students' precious talents, and to nurture an excellent degree of faculty of judgement, sound knowledge and skills.
The goal has to be the education of personalities that are able to strongly resist the ideology of nazism and all political ideologies aiming at a rule of force, and to form societal life on the basis of democracy, peace, liberty, human dignity, gender equality, and in harmony with nature and environment.
These personalities must be aware of their responsibility towards the general public, and their demeanor must be defined by the recognition of equal rights for all people, the respect of all honest conviction, and the recognition of the necessity for continuous development of societal conditions, and the peaceful agreements between peoples.
Education Law, State of Berlin, Germany
https://bit.ly/2ZTo1MH
Presence at school
align positive change with school, teachers, learning culture
Activate far more youth
to get active in their favorite ways for people and planet
Activate local citizenry, city councillors
and implement local policies and changes
Real impact for people, animals, ecosystems
incl. resilience against climate crisis
Real impact on ecocidal industries
Real impact on reducing CO2 emissions
If it works for teens at 16,000 schools, it works for #FridaysForFuture 
Youth Leadership
(training) young people as agents of change in their communities
has been part of civic education in North America for 50 years, and is the reason why there are so many incredible teen and adult changemakers in North America
In combination with education methods,
global learning, education for sustainable development, global citizenship education, service learning, project learning, days and week,s excursions, gamification …
it is easy to make "creating a good world" part of life at school.
Changemaker Student Clubs
uniting fired up students across classes and grades are the main driver of action. These folks rock like athletes, full time, full force. 
Together with today's Einsteins & Gandhis
Today's grand changemakers are accessible, and love connecting with young people in great numbers. Not only can youth wield adult solutions – they can easily outperform adults!
WE MAKE EDIBLE LANDSCAPES
WE MAKE TOWN GREAT FOR BEES
WE MAKE WATER A HUMAN RIGHT
WE MAKE WATER A HUMAN RIGHT
WE BAN TRADE AND FUN KILLING
WE LEARN PLANT-BASED MEALS
WE RAISE FUNDS FOR FRIENDS
WE PROVIDE GOOD EDUCATION
WE MAKE VILLA-GES RESILIENT
WE HELP AFRICA'S GRAND WILDLIFE
WE RE-LEARN TO LOVE NATURE
WE MAKE COOL NATURE FILMS
WE CELEBRATE ACHIEVEMENTS
Teachers
have a supportive role.
They use hero solution stories to bring global issues alive, like add-ons. Students collaborate with teachers, tell them about cool videos, stories, team up for projects, partnerships etc.
Adult Allies
support on demand. They include parents, journalists, entrepreneurs, farmers, organizations, councillors …
YL Staff & Volunteers
provide consultation, support, resources and partners to create projects, campaigns and build a link with teachers, media, local city and citizens.
BOSS BATTLE 3
#FridaysForFuture faces difficulty to achieve tangible impact
Make media inform on the climate crisis

80%

80%
Make media treat climate crisis as a crisis. Only The Guardian has changed terminology, added a daily CO2 alert, and communicates solutions.

1%

1%
Sustain inspiration, participation and momentum. Still well alive, numbers changing by occasion.

80%

80%
Sustain attention by media, politics and citizens. Still the case. Varies by country. Takes precious time.

50%

50%
Real political change, robust steps changing laws and regulations to lower CO2 emissions.

1%

1%
At local level, towns declare climate emergency. That's great, yet only words. It depends what measures are taken now. #FFF can make huge impact by locally promoting our badass 70 Good Policies Bundle.

3%

3%
Activate more students. At some schools it's hundreds, at others only 1.

10%

10%
Anchor "creating a good world for all" in learning culture, in harmony with teachers.

3%

3%
Make real impact – stop ecosystem destruction, species extinction, loss of biodiversity, soil, water, pollution, erosion of democracy, prosperity, peace … and reverse it, restore ecosystems, peace, abundance, transform dirty industries …

0%

0%
Youth
have awakened to crisis, to adult incompetence, and experience the bliss of uniting for the good of people and planet
Parents
have awakened to protecting the kids, giving their time and offering support
Teachers & Scientists
have begun to position themselves driven my moral, knowledge and team up with youth, at eye-level
Journalists
enjoy the positive energy in reporting on youth leader-ship, meaningful matters,  and re-discover the purpose of their profession : to uplift society, spread solutions and empower cooperation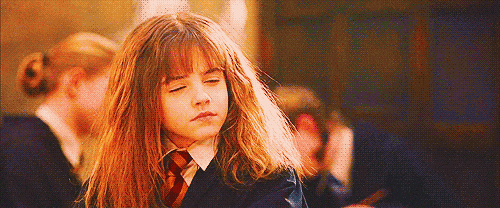 This is a world-premiere in human history !!
This is how the epic young changemakers in North America succed, and now it is spreading at planetary scale. This is the foundation for the next level, realized through local collaboration of these groups, with youth in the driver's seat.
Now use this momentum! But LEVEL UP! And truly walk your talk.
"We need to act like in an emergency"
Rocking like legends, only the best, full on. #speedrun
"We need a wartime mobilization effort"
#fulltimeforfuture on all fronts
"We need cathedral thinking"
New big stuff that no one did before. Living like no one lived before.
#bemoreawesome
What does that mean for ME?
Are you asking those high up in the sky, seeing humanity's path across centuries?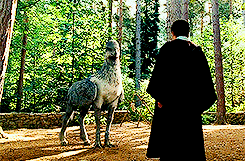 You never change things by criticizing existing reality.
To change something, create a new model that makes the existing model obsolete.
To create the NEW society, you have to upgrade to live as the new human model : No longer minions, voters, consumers, but able, active, caring citizens, growing up as badass changemakers
So … how do I LIVE that?
Protecting ecosystems and species from extinction, restoring peace, and dissolving the threats to them means … this :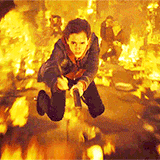 Next level ACTION
TO EVOKE MASSIVE CONCRETE CHANGES
so the animals affirm 'something gets done'
Imagine #FridaysForFuture youth at 10,000+ schools
do this for 6 months from saturday to thursday?
Note : This will activate many more than today's #FFF organizers,
because this appeals to their passions and interests!
Continuing protests …
makes sense, since protests directed at national government generate constant media presence, unite youth, adults, allies in local city councils. However, tangible, real change, is achieved by doing other things.
#FFF youth can multiply 1,000+ times what their peers have done.
It would evoke instant, enormous changes, at impressive scale!
Elizabeth
Pollinator laws and awareness weeks in 50,000 towns
Sophie
30,000 permaculture food gardens at elementary schools and kindergartens
Robyn
Have 2,000 city councils pass the "Blue Community" Resolution. Make water public, a human right, ban bottled water
Mary
Create 100,000 ARKs – gift land back to Earth, to re-wild as a sanctuary for animals, plants and soil.
Ana
Restore 1,000 local watersheds and train younger peers
Madi & Rhiannon
Ban dirty palm oil from trashy foods; drop sales by 20%
Zach
1,000s of tons of free surplus wasted fruits for the poor
Gabrielle
10x flow of free, fresh foods to the hungry
Rachel
Ban glyphosate, stop poisoning our fields, waters, bodies and babies.
Alisha
Bring joy, creativity, wit and vision to the lives of children in 10,000 orphanages and homeless shelters
Ocean
Protect our sharks and oceans, stop finning, reduce fisheries
Raabia
Save Africa's grand wildlife, crowdfund rangers, activate Kenya's youth, go visit
… and many more. 
They started alone. #FFF are not. Well connected 1+ million #FridaysForFuture youth can easily do
$10 bakesale daily
= $100,000 per day
=$ 2,000,000 per month
= $ 12 mio in 6 months
1 million articles
on their activities from local to national media
100 million petition signatures
on urgent causes like ecocide, extinction, poisons, wars
70 piece Bundle of Good City Policies
to implement by cities that declare Climate Emergency
See, if someone speaks of "saving life on Earth requires a wartime mobilization effort," like Lester Brown formulated in 2003, and Greta said in 2018, then this is what that looks like to me and my friends all over Earth :
High Impact Changemaker Student Clubs at 500,000+ schools on Earth rocking #fulltimeforfuture, and nothing less will do.
So, if you face the truth, and walk your talk, then this is what you do.
It's a NEW SPORT, so learn from the pro's.
The tools and support to get started are available. FREE.
Also, songs!
expressing the spirit of the Change Generation 
"It's our planet, our lives, our future, and we're gonna save them, no matter what!" 
Are you a siren? Learn it, sing it, smash it out in the streets, on #Fridays. Send us your recording, to go viral! 
Happy to help
and accompany the process