WE EMPOWER KIDS, TEENS, TEACHERS & ADULTS FOR HIGH IMPACT YOUTH LEADERSHIP – WITH FUN & EASE.
We tell the stories of 100+ high impact hero*ine role models for use at home, at school and work.
+ we empower everybody to take part in creating and seeding them as online / volunteer or professional
We give crash courses in Youth Leadership at schools.
+ we enable everybody to do the same in their home region!
We equip teachers and student leaders to make youth leadership part of learning culture.
+ we support fired up Changemaker Student Clubs with 400+ actions, global community, badges for CVs and more
We crowdfund for young hero*ines to take their initiatives to inter/national scale.
+ we team up global youth at school, citizens and today's geniuses to shape the future together at record pace and scale.
+ we (and youth teams) vividly document our actions to create fireworks of positive news (thereby closing the loop, view top left), reaching millions more.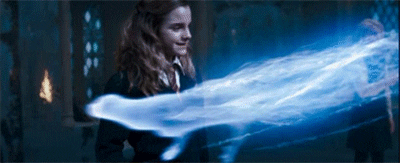 That's mighty magic, but looks boring in text.
Have a look at the details and practice below, because you are meant to wield this magic, too, for your young generation. Fetch a drink and take 5 minutes, this is your magic lesson #1.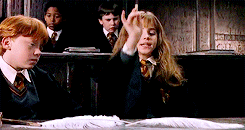 Hi, it's great to see that the world begins to notice teen changemakers, and loving it! Yet, there is more to discover, learn and do to fully unfold the powers of your local youth, their scope of causes and impact. We help you apply the #1 priority natural law:
Hero*ine Role model
+ a proven solution
+ action guide (what to do)
= remarkable positive impact!
The science : "80% of human behavior is shaped by role models."
"So cool, I want to help", "we want to help," school classes call out …
the whole school joins in, generates big impact
media report, inspire 1,000s, people contribute and join
students love the experience, take on the next cause and project …
We have been applying this approach from day one of the UN Decade of ESD in 2005, with great results with various settings, groups, on 7 continents, at schools, events, with media and workshops.
Youth Leadership
has for 40 years been part of civic education in North America – that's why there are 100s of hero*ines and crews at 20,000 schools in N.A.
The world
is only waking up to it now that big media report on youth screaming at the government "you hurt us!"
But there exist many others, running projects, not protests, changing lives, laws, industries at record pace.
"This should be at all schools"
people agree across generations.
This is what we help you do.

Imagine #FridaysForFuture 100-fold,  with high impact solutions, aligned with learning culture, and daily at school, with personal and professional benefits.
1. HUMANITY'S FINEST ROLE MODELS
The frames, nuts and bolts
We offer 100+ Hero*ine Role Models
with powerful solutions that we all care about,
with favorite causes for everybody
and countless activities involving 90% of the school community,
told as inspiring stories
with their authentic words, videos, latest news, vivid online media …
We focus on school

where 2 billion youth gather daily
for 8 hours for their 10+ forming years, with excellent infrastructure,
by aligning changemaking with enriching learning culture and achieving
THE PURPOSE OF SCHOOLING : "to educate able, active, caring citizens."
* our multi-award winning work has status with UNESCO, the UNITED NATIONS and the UNITED NATIONS UNIVERSITY

Action Guides
for each Hero*ine – with level 1-4 actions, simple to advanced for greater impact
400+ actions to choose from
50 youth and 50 adult changemakers = favorite causes and vibes for everybody, great scope, impacts and follow-up.
Results posted on our platforms
are seen and responded to by hero*ines.
Users become co-creators of our programs.

The vivid experience of agency, swift impact, like-hearted community and media presence changes worldview, image of self,  lust for more, vision of A GOOD FUTURE ahead …
and rock solid confidence in co-creating it.
Youth and adults respond to our LEVEL UP! Crash Course

… session #1 with 24 hero*ines, their tangible solutions, powerful videos and music, and changemaker student clubs at schools.
Tangible solutions
make a big difference from common "advocacy" – stating a problem while leaving young people empty-handed to evoke relevant changes far beyond picking up trash.
Hence, in YL, we only present changemakers
with tangible solutions
well visually documented
replicable by youth
are accessible by email or video for Q&A by fired up folks
because only this mix enables practical involvement and replication.
Restore rivers
involving school classes like Watershed Warriors
Secure water by local 'Blue Community' law
like Robyn has in 30 towns
Multiply local biodiversity
with Arks like landscaping legend Mary Reynolds
Recycle used restaurant grease
donate $200K profit, TGIF
Run holistic development programs
Cards for hospitalized kids
Brighten the days of the invisible like Jen does
Inspire with Change Generation music
awaken the warrior spirit in crowds
Make ecocide a crime against humanity
Cast a protective web of law over Earth w Polly Higgins
Create edible landscapes
like Luwayo's Paradise Permaculture Inst., Malawi
Make charity FUN part of daily life
with Philanthro-Parties, like Lulu's LemonAID Warriors
Make regions climate change resilient
by implementing 80 model policies and practices
WE EQUIP INSPIRED YOUTH to self-organize year-round action
like their hero*ine peers
YL Changemaker Student Clubs
ARE HIGH IMPACT STUDENT CLUBS formed to change lives, laws and industries at record scale and pace, supporting and replicating proven solutions.
They unite all youth caring for people and planet in one tribe, respected by the whole school community, who contribute on occasion to their favorite causes. Each follow their passion, organize specific activities, support each other on demand – like for week-end actions on markets – with rich benefits for learning culture.
In class, at school, in public, in media …
And lots of people join

because it's the best fun crowd and action in town!
We help sustain pace, inspiration, multi-faceted year-round action with
Multi-media
to bring global issues to life in class, at home, in public
LEVEL UP! Crash Course
for groups, from inspiration to action and impact
Poster Exhibits
long-term presence, youth-powered LearnScapes
Global Action Community
uniting changemakers, students, teachers, citizens
Adventure Game Flair
for better awareness, fun, impact, CV value
Live Meetings
with hero*ines, experts to learn, plan, collaborate
Field Partners
long-term project cooperation with hero*ines
Speakers
for events, workshops, project days
Crowdfunding Platform
to boost hero*ines financially, in-kind
YL Coach Tutorials & Certificate
for adult volunteers, teachers, professionals
YL Summer Camps
uniting youth teams, staff, changemakers across the continent
WE'VE ALL BEEN AT SCHOOL.
We all know

this works, and tremendously enriches life at school.

Youth, teacher, or volunteer can use our media, methods, services, tutorials, live coaching and get started. It's simple. 
Your kind of thinking is very rare
A SIMILAR MODEL
is happening at 20,000 schools
participating in Craig Kielburger's WE Schools program, with class- & club based service learning, charity, development.
raised for eco-social causes. Everybody loves it.
of teachers feel more professionally fulfilled
of students feel more self-confident
WE ADD HIGH IMPACT SOLUTIONS
in real-time interaction with today's Einsteins, Gandhis and Gryffindores.
EVERYBODY LOVES IT.
Media vividly report
reach 1,000s, generate contributions and requests as speakers – sparking more crews at more schools
Parents activate their workplaces
to raise funds, spread the message, help in-kind, team up for projects
Partners team up
for finance, awards, mentoring …
Field Visits to Hero*ines
contribute, document the experience, report at school, in local media, in the town hall – and build support for the campaign
Simple common sense actions add up to
$50-100,000 donations + $20,000 contributions + $200,000 of time
100s of students building skills and experience
All students and teachers in/directly involved and educated
1,000s of lives impacted
Public presence at markets, fests and events
50+ actions that generate media presence (=weekly)
100,000s of media impressions, readers and viewers
Creative relations with local and global partners across society
NOT EVEN COUNTING contributions by parents, partners, audiences
These are the numbers for 1 school
that decides to use what works at others.
And it's conservative numbers.
Surprise us with more!
now – when you hear SDGs, strikes, you hopefully are bored with the talk-talk, waiting for politics, and decide to #BeMoreAwesome
Global SDG Trophy Challenge for Schools
Schools are busy, so we provide a loose framework of actions like you've seen to tick off, with a sense of Hogwarts competition and epic adventure.
teachers do 1 thing per semester
students each do 1 group mission
and badasses do 1,000 things
Your school's achievement scores badges, patches, the YL School Seal, or even – THE TROPHY!
IMAGINE THIS at 100,000 schools.
It makes
(1 billion) raised for high impact initiatives - every year
(10 million) projects run by the school community
(10 million) positive news articles generated by the teams
(50 million) students informed, involved and trained in humanity's finest solutions
(100 million) parents and siblings reached and involved
It can also be at 1 million schools
for 1+ billion youth. Easy.
It takes only 1 person in town to bring it to them.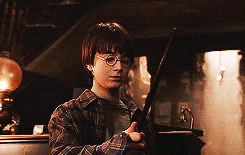 ACCESS ONLY to Caring, Active People
so that everyone on board is 100% committed, among countless collaborators – for maximum impact and super fun!
WE APPROACH IT LIKE A SPORT or like learning music
1. Feel the Spirit
Immerse yourself in inspirational changemaker stories, videos, action.
If you don't care, it's not for you.
3. OPTIMAL SUPPORT FOR YOUTH
We offer youth to make change their SPORT
in collab with changemakers, 24/7 for years.
CHANGE GENERATION RISING is a transformational learning and training program
that is self-organized and self-paced
aligned with their lifestyle, setting and favorite causes
with global supportive community
fit for use at school and beyond
Teams
are defined by their pace of involvement, from casual to ATHLETE
Friends Crews
take casual action on causes they are passionate about.
Changemaker Student Clubs
take regular action and activate their school, cooperate with teachers, set up a Club HQ, daily stands, exhibit, activities, as a Learnscape serving the entire school community
Warrior Clans
take full-time action, like athletes. Warriors commit to 3 missions per month, collaborate closely with hero*ines, set bold milestones, vividly document their activities, coach younger peers …
All youth loving people & planet
have come to Earth at this special time for a reason.
And we have not come to fail!
… intro- or extrovert, gentle or steaming, are precious part of the tribe.
Completed Actions
score badges, credits, levels, patches for more FUN and for CVs
for their professional path
Warriors level up
for 3 completed missions. This makes approx. 1 level per month, 10 levels per year, up to 100 levels from age 8-18.
IMAGINE meeting a Warrior Level 70 – with 210 completed missions, each based on a hero*ine's initiative.
Youth in this program evolve into a new species of multi-skilled changemakers with enormous skills and relations.
This is our benchmark for the CHANGE GENERATION, because nothing less will do.
With Warrior Clans at every school, the future will be fine.

EXAMPLES. When High Impact Student Clubbers TURN TWENS
RACHEL BARGE
founded Campus EmPOWER at Berkeley Univ., raising student fees by $5 per semester = filling a Green Fund with millions of dollars for sustainability programs
CHLOE MAXMIN
set records with her student club – to protect the town from extreme development, they scored the first student-initiated solar installation on a school, ran the state's largest reusable bag campaign, and starred in a national documentary.
No more minions of monarchy. No more morons of fascism. No more impotent, infantile voters.
But able, active, caring citizens, changemakers and honorable decision-makers en masse.
THE NEXT LEVEL COLLABORATIVE SOCIETY
FREE RESOURCES GALORE created by successful changemakers
We want people that wish to empower the CHANGE GENERATION to have unhindered access to high quality tools – via free download and crowdfunded packs.
Our experience with users and volunteers in 70 countries since 2002 is that proper resources are vital to activate groups, schools and public.
On demand from users dissatisfied with self-printed mediocre b/w print-outs, crumpled papers and expensive local print shops we have bundled our finest resources for everyone to use in packs for schools / libraries / volunteers.
We don't want to save on the wrong end
Here's where ADULTS come into the picture.
ADULTS
have important roles to play.
SUPPORT
young hero*ines and YL programs
with donations, in-kind and as partners
USE RESOURCES
as parents in the home
as citizens at the workplace
as key professionals that share our priority of enabling youth to become able, active, caring citizens : that's teachers, public librarians, journalists, city councillors, and civil society
TEAM UP
as online volunteers
as partners
COACH
local youth, giving our crash course, as volunteers
Adults (and youth) can gain certificates as YL COACH.
New purpose in daily and professional life
for citizens, parents, teachers, journalists, councillors, public librarians …
Even people "leading a great life, making a living on their passion" feel a void inside – since they do not contribute to the world really needs now – MISSION & VOCATION.
They can now find it
by supporting global young hero*ines to take their high impact initiatives to the next inter/national level
by supporting local youth leadership through seeding media packs to schools, organizing exhibits, giving crash courses, and supporting inspired youth teams
by activating their workplace with information, raising funds, involving staff, teaming up with hero*ines' projects

by activating their "key profession" that shares our priority of enabling youth to become able, active, caring citizens : that's teachers, public librarians, journalists, city councillors and civil society organizations.
Kind organizations now have a way to connect with youth at school – by acting in a spirit of service TO HELP YOUTH.
Teams, Teachers & YL Volunteers vividly document their activities
for publication in their social, in YL, news media and local newsletters
Stories are told in YL Magazine
alongside the columns and unfolding adventures of grand changemakers and global experts. We are all together!
This shapes the story of the emerging Change Generation, of millions of able, active, caring citizens living the new story of humanity, of the Anthropocene as the Era of Humans Shaping the World We Love … and no longer machines and the sadistic assholes of empire. #HowDareThey
Everybody is empowered in multiple ways to make
youth leadership omni-present in every sphere of life.