LIVE YOUR DREAM. A GREAT WORLD FOR THE KIDS!
"ADULT"
A Guardian of this magnificent world of mountains, streams, forests, oceans, teeming with myriads of flowers and animals clad in the most beautiful colors… for the little ones to grow up in in peace, joy and abundance. Protecting the vulnerable from violence, abuse and poisoning of their bodies, minds and hearts. #ReDefineAdult
Welcome! Empowering the Change Generation calls on all of us to do our part.
It's no longer just about institutions and organizations. Today, teenage changemakers, social entrepreneurs, teachers – and caring adults like you can spark fireworks of action – wielding tools and tricks of experienced changemakers.
Whether citizen, mayor, teacher, celebrity or millionaire … be part!
Young changemakers have superpowers.
And adults do, too!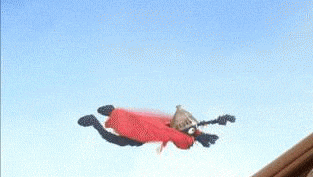 We know your aspirations to do good as 
Citizen
Parent
Teacher
Journalist
Entrepreneur
Employee
Celebrity
Councillor
Changemaker
Organization
College Student
Funder
Artist
Nurse
and want to help you live your love for people and planet.
Let's activate our local relations!
You will be surprised at how many untapped potentials we can activate with our personal and professional relations!
We can also inspire our workplace – our daily hangout! It's clear how youth leadership helps teachers and journalists upgrade their profession with purpose. But (almost) anybody can activate their workplace! We'll show you.
There's hundreds of caring adults, with enormous skills, resources and influence in your region. They are nice people, with the heart at the right place – FOR YOUTH to make grand changes for PEOPLE & PLANET!
How about we all meet up to shake hands, join forces, resources, dream big and celebrate achievements – for the next 10, 20, 40 years?
That is what YL makes possible, in new, simple ways, common sense and people-powered.
With us, you can enjoy boosting Youth Leadership in a million ways, at home and abroad, with win-win benefits for life in the family, at work and beyond.
Take a little time out with us … to learn.
You – as a caring adult – have an incredible lot of opportunities to spark youth leadership and evoke enormous changes. 
For example
a brief presentation at school can generate 1,000 good books worth $10,000 for aboriginal kids in need
a fundraiser party of $1,500 can liberate Pooja to get another 24,000 poor kids into school
a school may turn their land into an ark, an edible landscape, or both
a news article can reach 10,000+ readers
inspired student clubs run dozens such projects year-round
This is the little stuff.
More examples
help local crews in-kind with printing services
give spaces for workshops and summer camps
treat a hero*ine with a stay at a holiday cabin or yacht
take us to a big gala with your private jet
Common sense, costs nothing. Super precious!
These potentials are too important to miss out on. That is why we are showing you your new opportunities at great scope, length and detail.
We know that people love joining us for workshops, and we look forward to meeting you. But now, for practical reasons, we need you to spend a little time online with us, reading, viewing brief videos of amazing youth (we are all used to watch films, right, and it's part of workshops anyway) 
So, get a drink, sit back and enjoy learning how you can 
empower young hero*ines around the globe to take their life-changing initiatives to higher levels
spark and cultivate local youth leadership, with cascading effects for the community, people and planet
Enjoy!
In Youth Leadership, the role of adults is

to support

.
This refers to all youth-led initiatives.
However, we also need you to spread information on youth leadership, since it is yet little known. Hence, with us, your role is to 
1. inform
2. inspire
3. support inspired youth
We also produce media, network with potentials partners, and you are invited to be part as local and online volunteer.
WHETHER YOU FOLLOW ONLINE, DONATE, SPREAD THE WORD, JOIN AS VOLUNTEER …
being part of the global phenomenon of Youth Leadership has immense benefits
at personal, idealist and professional level 

in the family + at the workplace + in the community, for society
It offers opportunity to
live your ideals + make a difference for people and planet
make great new friends + live real adventures
heal your heart
It boosts your Ikigai, offering ways to contribute to what the world needs right now.
If you do not get involved in boosting youth leadership, you'll stay in a suboptimal state
frustrated about the state of the world and people
missing out on living a more vivid, uplifting, meaningful life
conscious that you could actually do something, making it worse
and this for the remaining 50, 30, 10, 2 years of your life, so make sure to connect and once again dare feeling your love, wishes, hopes and dreams for people and planet – because now you get opportunities to live them !!
ADULT:
A Guardian of this magnificent world of mountains, streams, forests, oceans, teeming with myriads of flowers and animals clad in the most beautiful colors… for the little ones to grow up in in peace, joy and abundance. Protecting the vulnerable from violence, abuse and poisoning of their bodies, minds and hearts.
How many of us are living this today? How do we feel about this lack? Especially now that #FridaysForFuture are spreading this awareness to every part on Earth? Falter not, redemption is here for those with heart.
WITH US, YOU ARE STEPPING INTO YOUR ROLE. #RedefineAdult
A famous anecdote on the role of adults
As the Parkland school shooting on Valentine's Day 2018 left 17 students dead, and Emma Gonzalez roared her pain and rage into tv cameras, the world's living rooms and millions of hearts, and a couple days later her group of friends announced the March For Our Lives on Washington to spark a national movement and ban the sale of military assult weapons … adults came up asking "How can we help?", and Alex Wind responded "Bring Pizza."
The teens knew perfectly well how to organize themselves, communicate, ask for help, and get things done, from Cameron's living room floor, in a matter of weeks. This says it all. The role of adults is Support On Demand.
When they invited a donor that pledged $500,000 to share a few words on stage, he declined – no, you speak, only youth speak. That's the way.
That is good news for you: you, as an adult are not expected to run full-time projects. That's what fired up youth do. Your help is to be brief, efficient, and no less extremely important!
Let's go to work.
I come here with a specific interest. I would like to ...
Here is what's ahead!
Come have a look what daily life in the YL community looks and feels like, online and locally. There's a lot going on, so get involved!
I want this at my school!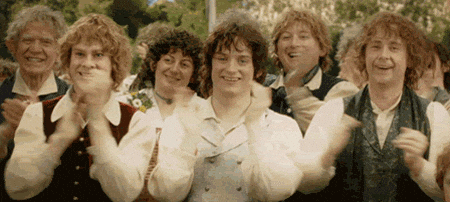 Can I help teen heros abroad?
We give presentations, our famous Level Up! Crash Course, we are available via online video, and we might have a crew near you, too!
Dont wait for us to turn up at your doorstep! We're in a hurry and we want you to get started today.
We have compiled a guided crash course for you to take right now in the comfort of your home, garden or jacuzzi. Yay! 
1. Anybody – Connect!
The solutions for a good world exist, so, putting up with today's unnecessary suffering of people and planet (view some of it here) would be plain stoopid. 
Whether you just want to observe, or join the team, please do connect, so you can see what's truly going on with the grand movements working to upgrade today's broken hurtful civilization, and the next GOOD collaborative society that you want to come into existence, so that your future is one of peace, joy and abundance. 
2. EXHIBIT / TUTORIAL Discover Youth Leadership
Okay, you felt inspired, moved to tears by teenage changemakers before. But you've seen nothing yet! We need you to discover the fascinating world of youth leadership : the scope of causes and solutions, how far it has progressed, its role for humanity, how you can make significant contributions, even at schools, the workplace, in public and media – starting today!
Stroll through the exhibit, or better – choose the "guided walk" : the Tutorial, which is like a training workshop on how to spark youth leadership in your region, and detect lots of potential allies.
3. CRASH COURSE Take first steps
Let's get practical! 
Spread the spirit and make first impact with swift, simple steps
at home, at work, in public and media
Don't worry, anyone can do this. You get the tools, it's swift and fun. 4. Form or Join a Team
as friends
as workmates
as business
as organization
as local YL volunteer
as online volunteer
Browse the options.
Many are new!
Boost! Club
Boost global young hero*ines with donations, open doors and in-kind. See impacts unfold, meet live, celebrate, bring in own ideas, even go visit!
Spark and support local youth leadership. 
Local Volunteer
Act as individual and/or develop a chapter 
Partner
Team up with us for ventures like activating your city, a campaign…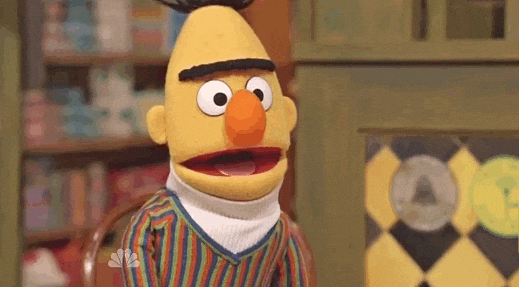 Geez! So many cool options!
5. Activate Your City
It's part of the Crash Course, but we want to highlight it here for first visitors to our page. We are not here to think small. We're here to change everything.
So, if you consider yourself a big thinker or strong stakeholder, like
city council, responsible enterprise, citizen network, civil organization
view how you can
support our work
activate youth leadership throughout your city and region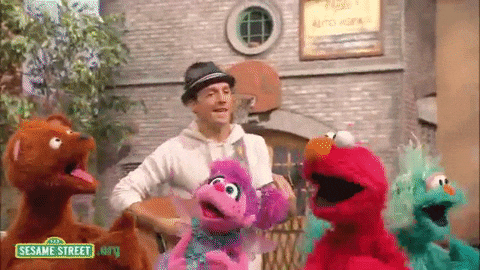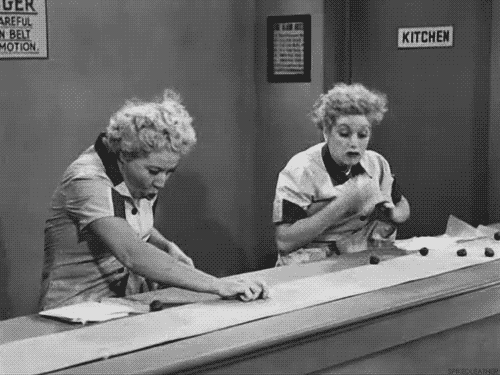 If you're busy right now, plan a time to take the tutorial and crash course, and take these quick steps now:
Share
online and locally using a couple of our resources
Get our book
for your home, kids, a school, a library. It's the new Bible.
JOIN THE MOVEMENT
Discover more on-the-go
JOIN THE MOVEMENT
Discover more on-the-go