Hi. If you like the spirit on our frontpage, SIGN UP!
There is so much to discover, to uplift your days, your vision for how to bring about the changes that you wish to see for your people. The solutions exist by the thousands, already implemented by caring people like you, in all spheres of life, from city councils to schools and companies, workplaces and the marketplace. 
Yes, the old societies are crashing, but the new is emerging, and you have good reason to get up, stop putting up with suffering, create the new, strengthen yourself, and especially the young, because they have enormous superpowers, and en masse!
Sign up
with our newsletter for updates, tools, opportu-nities to get involved; not more than once a week, always magical.
Connect
on social media for a steady stream of uplifting news, tune in 'live', make contributions, and swiftly spread the spirit.
Ask us questions
on issues dear to you. Eric will answer them, and provide tips, tools, solutions and support.
Contribute
stories, hero*ines, ideas, contacts, news on your activities, for publication in YL media, programs, #teachersforfuture …
Next, discover Youth Leadership !
See how teens have been changing lives, laws, industries and learning at schools at record scale for over twenty years, already! You have only seen a few examples on big media (link), and others are far more important for you.
A single person at school can reach 100s of young people, using the proven steps of young changemakers and their adult allies – and activate a school (link). The Changemaker Student Club (link), wielding 400+ tools of hero*ine peers, can easily do 10 actions per month, 100 per year, and each worthy of news coverage. We have tested this across age groups and cultures on all seven continents, including Antarctica.
Any caring teacher, student and citizen volunteer can do it! 
Visit the Online Exhibit
Spend 10 minutes or 3 hours
Get a 'video feel' of changemaker student clubs
Take the Tutorial
It's like joining us for an afternoon workshop, music included, but in the comfort of your home or garden, with your fav drink.
OUR GOAL is to activate your region's schools, workplaces, media and public
Do you want this to happen? Simply embrace your love for youth, step into action, be generous with your time and skills. 
No need to wait for the tutorial. Make it feel real, and build a bond with hero*ines – from today. Take swift, concrete steps.
Gift books
to children and youth, and have conversations. Turn inspired ideas into action. You have tools and support galore.
Explore the Exhibit together
with folks younger than you. Experience shared passion and can-do feel, for a taste of what groups experience in the Level Up! Crash Course.
Boost! a Young Hero*ine
with a donation, in-kind, team up, pay a visit, and see impacts unfold on our social media, even meet-up live.
Seed Media to Schools
libraries, workplaces, workplaces, market stalls, newsletters, online. Books, posters, flyers, magazine to reach many, long-term.
From today, you have ample opportunity to live your values
and make impact, in great company and a global tribe of friends, for your years ahead! Each step you take reaches 20 students, 100 people, 1,000 readers. We've designed it y/our enrich daily life. enjoy, it's fun! Find your own home, new allies and purpose in the YL Tribe. 
YOUTH
Join your Change Generation, in your very own ways. Activate Yourself, form a friendly team, learn from hero*ines, support their work, team up, bring in ideas, start your own project – part of a global tribe that helps, works and learns from you.
Citizens
Support hero*ines with all you got, inspire local youth and adults at home, work, schools, in public – as follower, user, YL (Online) Volunteer. 
Professionals
Teachers, journalists, organiza-tions – add purpose to your work and provide big, key support for young changemakers.
City, Funders, Donors
Invest in youth leadership – to evoke considerable changes, nurture an active citizenry and good ambience in town.
We are in the process of activating several programs …
The Boost! Club
a crowdfunding community for teen and twen hero*ines at global level,
with Local Units that mobilize citizens to boost local youth leadership, too,
adding mission and vocation to our busy adults' lives! 
YL at School
Use role model solution stories to bring global issues alive in class, and run Level Up! crash courses to inspire all students,
kickstart Changemaker Student Clubs running year-round high impact actions,
and earn the YL School Seal.
YL Magazine
the world's first magazine on solutions and changemakers geared for youth, schools and the general public,
beaming with ace knowledge, model solutions, hero*ines, cool interviews, inspiring music and latest news from our tribe's unfolding adventures,
+ local youth-powered editions
+ coop with caring media
Change Generation Rising
our epic changemaker program for youth age 8-18 running bad-ass projects in real-time colla-boration with today's Einsteins, Gandhis and Gryffindores,
with missions, badges, levels and loads of benefits for life
YL Summer Camps
uniting youth, hero*ines, parents and YL Volunteers to discover and protect the planet, learn, bond, plan next big steps.
… among others. And we invite you to be part from the early beginning
to launch them, as part of the team, as funder, as partner, as user, as Volunteer bringing them to your community.
Explore our website, learn more about YL, the amazing options for youth at school today (link youth teams), and Life with YL, and take a look at massive campaigns that you are well prepared to run once you have completed your self-paced Crash Course, with or without our help (link masterclass).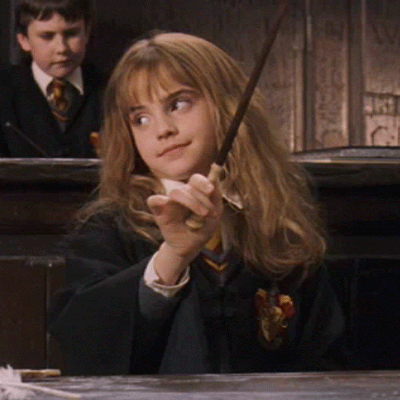 In good company.
The youth and adults featured in our media and programs share more than 300 awards among them, have raised millions, some raise $15,000€ on a single day, have 1,000s of volunteers, teams at many schools, have run UN programs, scored billions of media impressions, changed many laws, and keep growing their movements, with people like you … whose company and counsel do you seek in these times for learning how to create REAL positive change?
See, this isn't little stuff. This is a combination of the forces of 100+ of the world's most powerful ventures, and we are bringing them together at the intersection of schools, media and millions of caring citizens, thereby amplifying their potentials.
The world's genius folks have prototyped all the solutions we need, ready to wield for citizens. The new good society is already happening! So stop staring in morbid fascination at the toilet bowl of history as the ghoulish unsustainable society goes down the drain, spewing and howling.
Instead, lift your gaze to the fresh, the new, and qualify yourself for living it, so you don't go down the drain. Don't you feel the pull around you? With robust steps, you can upgrade yourself, help others, and protect your region from suffering. 
Yes, the old is crashing, and like WW1 and 2, which pooped out monarchy, torture, fascism and genocide, this crash teaches people to say No to dirty industry, and to see nature as sacred once again. You too will go through that learning process. We at YL have already completed it. We can coach others to level up.
But this is about YOU : why put up with the abominable suffering, sit idle and thereby force it on all kids in your region, if you can create and live the new ?! Fella, the grand changemakers can't come down and play hero for your town. That is your mission. This is your lifetime to #BeMoreAwesome
I am being frank – because the world's animals are screaming for help, and the kids of the future are watching in horror. They all depend on you and your people. 
I dare to not baby you – because I know you have it in you, and YL offers you all you need, the magic tricks, potions, wands and partners you need. You are not alone, Allies will appear as you walk.
So, update your worldview, catch up with Youth Leadership and start living it. We have a planet to save, and we have not come here to fail. Kids are doing it. You can.
Start now.
P.S.
Once again, it's simple : Sign up, learn on the go. Discover youth leadership. Take quick actions, get a real feel, build a bond. Browse our platforms, choose what inspires you best, follow your flow. Upgrade with the Tutorial and Crash Course. Join and / or form teams. Observe pleasant stuff unfold. We'll shape the future #speedrun style, with ease, once you realize I Am The Creator.